Does Energy Efficient Glass Improve Performance?
For the sometimes challenging environment of Northern West Virginia and Southeast Pennsylvania, The Window Source at Morgantown's windows offers four-season comfort. You will probably use less energy with our energy saving glass windows, which not only keeps you comfortable but also helps you save money.
With some glass packages, we can even go up to 48% above and beyond the ENERGY STAR® Version 6.0 criteria on some of our premier windows.
To explain the rating system, here are the four standard ratings for windows as provided by the National Fenestration Rating Council (NFRC):
U-Factor: A measurement for how quickly heat escapes from a window. Windows that perform better have a lower U-Factor and that helps minimize utility expenses.
Solar Heat Gain Coefficient (SHGC): This measurement is the percentage of solar radiation allowed to flow through a window. A window that allows less solar heat gain and UV rays to penetrate will have a lower number.
Visible Light Transmittance (VT): This measures how much light enters a space through a window and ranges from 0 to 1. The more light that can travel through the glass, the higher the number.
Condensation Rating (CR) – The CR gauges a window's ability to defend against condensation buildup on the interior surface. A rating between 1 and 100 is used to represent CR and the better a product can combat condensation, the higher the number.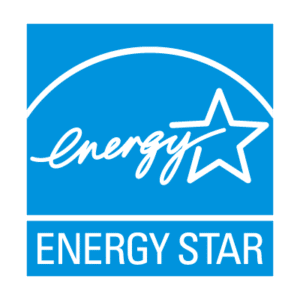 Energy Efficient Glass Ratings
| | | | | |
| --- | --- | --- | --- | --- |
| NFRC Ratings | U-Factor | SHGC | VT | CR |
| Energy Miser 2-IS | .22 | .24 | .38 | 53 |
| Energy Miser 2 | .25 | .24 | .40 | 64 |
| Energy Miser IS | .26 | .26 | .50 | 41 |
| Energy Miser | .30 | .27 | .51 | 52 |
| Clear (No LowE) | .49 | .59 | .61 | 38 |
*Air Infiltration ratings are ≤ 0.3 US (≤ 1.5 Metric) or better for all Window Source Windows.
Energy Miser glass keeps you cooler in summer and warmer during the winter

Our Energy Miser Options are All UV Resistant
Unsafe UV rays can harm your home more than you might imagine. For instance, if you don't protect your windows properly, expensive home furnishings, carpets, and drapes may fade or be damaged as a result of harmful UV rays.
Our UV-resistant windows can serve as your home's sunscreen by limiting the amount of potentially dangerous ultraviolet radiation while still allowing a significant amount of light to flow into your home. The Low-E coating choices for our windows will dramatically reduce the fading and sun damage to your belongings. You'll be able to save money well into the future if you use energy saving glass!
Call The Window Source Today For A Free Estimate!
See What Our Customers Are Saying About Us
"Quality windows at an affordable price. Love our windows! Talked to several companies, but The Window Source offered top notch windows at the best price. Sales and installation crew were very nice, knowledgeable and professional. They did a great job."
M Kinser, OK
"Excellent service, product, and less than half the price of the other 2 estimates I had. Installer cleaned up after himself and was very professional."
Ian Gollahon, OK
"The Window Source of Tulsa was recommended to us. We received bids from three window replacement companies. Window source had the best product at the best price. The installation was on time and professional. We were kept informed through out the process. We are very pleased with the final product. About two weeks after the windows were installed I broke the outside pane of one window while mowing the yard. I contacted Window Source and told them what had happened, offering to pay for the replacement. They replaced the window free of charge. They are a pleasure to do business with."
Alan McIntyre, OK
"Fantastic Company and true to their word! The crew was so professional and polite. We had our entire house of windows done and it only took 2 days. The quality of these windows are amazing and we couldn't be happier! Don't pay the high price that other companies want. This is the real deal!"
Jennifer Rochester, NH
"The company to use if your needing window replacement, Fair pricing and honest fast work."
Tom Reavis, GA