Window Colors for Every Style and Taste
The Window Source of Morgantown provides a seemingly endless selection of window designs in a variety of shades and colors. Our windows will draw attention to your home's unique qualities and improve both the external and interior designs. In order to help you get exactly what you want, our knowledgeable design advisors will go over all of your style and color possibilities to ensure your home has a fantastic new look.
We also have a wide selection of color and wood grain treatments at the Window Source to match and accentuate the beauty of your house. White, beige, or golden standard exterior capping is an option as well. For that extra touch, you can even pick unique capping colors to match your home's decor. And our vinyl windows won't need to be painted so there's never a concern with matching a color later down the road.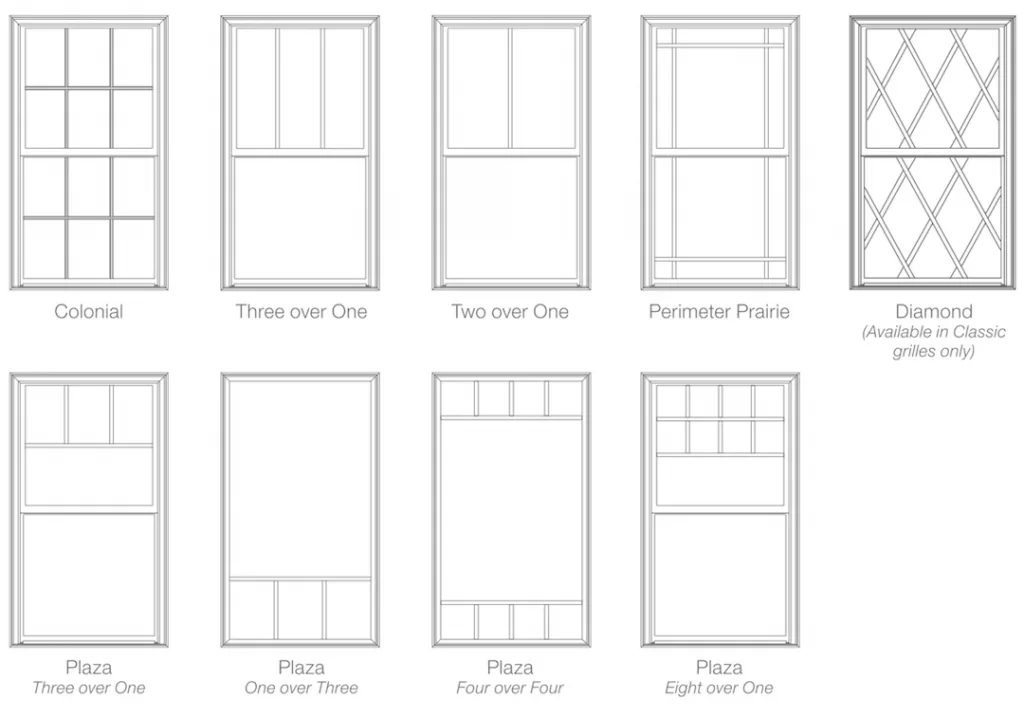 With Decorative Grids, You Can Truly Create a Unique Look
In Morgantown, we provide the widest range of solutions for curved or flat grids. The Window Source offers a variety of designs, including Colonial, Craftsman, and Prairie, to give visual flair to both the interior and exterior of your home. Every grid is offered in a variety of colors that blend in and complement your custom windows.
We incorporate your grid selection directly into your new replacement windows' insulated glass unit making cleaning simple and easy. There are also externally mounted fake split lights available as well.
Choose from Our Large Exterior Color Selections
We offer a wide range of choices in today's design-forward colors, plus some timeless classics giving you the options that will meet your style needs while also matching or contrasting with your siding, stone, brick, or stucco.
The Window Source offers heat reflective paint options as well as extruded and co-extruded hues. Extruded color options have the same color on the interior and exterior, whereas co-extruded color options allow you to have a different color on the interior and outside, substantially enhancing your design options. Our paint is guaranteed for 10 years against chipping, peeling, blistering, and fading and has excellent color retention and durability.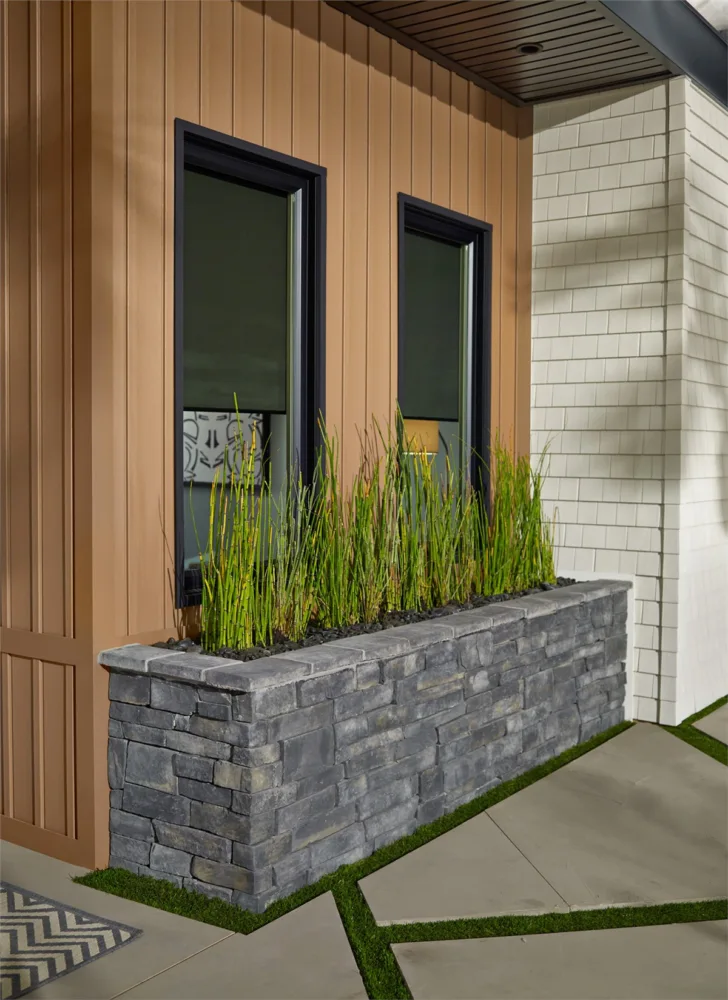 Then Find the Perfect Interior Complement
It's crucial to coordinate the exterior look with the interior design of your home. In order to match wood trim, cabinets, and flooring, The Window Source of Morgantown offers a variety of woodgrain selections as well as light colors for neutral color schemes.
We Offer Unique Custom Architectural Window Shapes
Modern custom homes frequently include stunning windows with unique shapes that offer architectural interest, refinement, and elegance. The Window Source of Morgantown provides a wide range of custom window shapes for decorative architectural windows that will meet the parameters of your home's custom-shaped windows.
To create our stunning custom windows, vinyl profiles are bent into various geometric designs, and are then secured with our energy-efficient glass for exceptional performance and aesthetic appeal. To discuss your new architectural or custom-shaped windows in round, half-round, arched, and octagonal forms, give us a call and we'll set up an appointment.
We Offer a Great Selection of Custom Shapes
We specialize in architecturally shaped decorative windows that can be created in a wide range of custom shapes and patterns, such as:
Arched windows
Octagonal windows
Circle top windows
Half circle windows
Cathedral windows
Triangular windows
Trapezoidal windows
Eyebrow windows
Why Locally Source Your Custom Shaped Windows?
We're from the Morgantown Area and understand the unique needs of our environment through each of the seasons! At The Window Source of Morgantown, we have never had a custom window request that was too elaborate or complex. You can rest assured — your custom shaped window replacements will be crafted with precision and in the right colors…from start to finish. Plus, we offer energy-saving upgrades and a limited lifetime warranty.
Contact us for a free, no-obligation estimate.
See What Our Customers Are Saying About Us
"Quality windows at an affordable price. Love our windows! Talked to several companies, but The Window Source offered top notch windows at the best price. Sales and installation crew were very nice, knowledgeable and professional. They did a great job."
M Kinser, OK
"Excellent service, product, and less than half the price of the other 2 estimates I had. Installer cleaned up after himself and was very professional."
Ian Gollahon, OK
"The Window Source of Tulsa was recommended to us. We received bids from three window replacement companies. Window source had the best product at the best price. The installation was on time and professional. We were kept informed through out the process. We are very pleased with the final product. About two weeks after the windows were installed I broke the outside pane of one window while mowing the yard. I contacted Window Source and told them what had happened, offering to pay for the replacement. They replaced the window free of charge. They are a pleasure to do business with."
Alan McIntyre, OK
"Fantastic Company and true to their word! The crew was so professional and polite. We had our entire house of windows done and it only took 2 days. The quality of these windows are amazing and we couldn't be happier! Don't pay the high price that other companies want. This is the real deal!"
Jennifer Rochester, NH
"The company to use if your needing window replacement, Fair pricing and honest fast work."
Tom Reavis, GA